Global Achievement:
[bitmart.com] has reached the global website ranking of 32,532nd last week among all websites.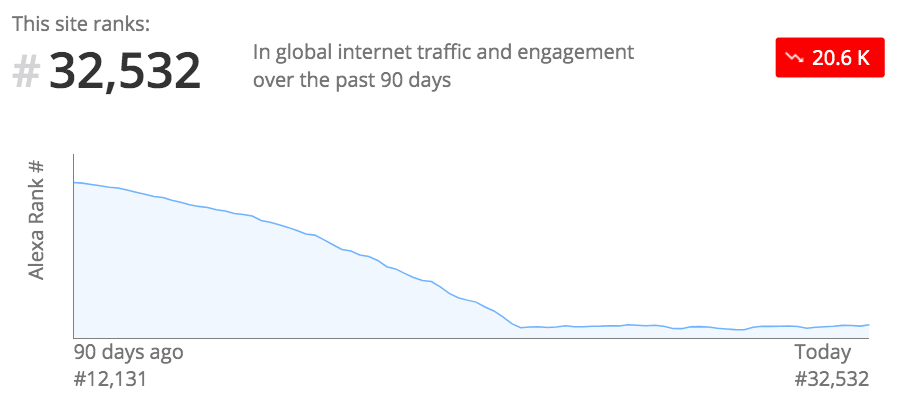 Highest 24-hour trading volume achieved: 1.023 Billion USD.
Highest ranking achieved among all exchanges on CoinMarketCap: No. 5.
Product & Marketing Updates:
Optimized the iOS & Android apps with market order/order query feature added. Click here to download the updated apps.
Adjusted multiple trading pairs' decimal points. To enhance users' trading experience and increase overall market depth, BitMart finishes adjusting multiple trading pairs' decimal points last week.
Optimized BitMart Lending, which is estimated to be launched this week. Stay tuned!
BMX Trading Competition with upgraded rewards is ongoing until Jan. 10, 2020. This time, we are giving away a total of 17.5 BTC + 2,240,000 BMX in the competition. Plus, we offer extra rewards to all existing and new BitMart users! Click here for more details.
Latest News:
As stated the "Repurchase Mechanism" in our white paper, BitMart will use 20% of the income earned from trading fees from November 20th, 2019 to December 19th, 2019 to repurchase and burn 4,449,585.631422848 BMX (approx. 64,074 USD) within 5 business days. The Repurchase Mechanism will continue until 500 million BMX are burnt, thus reducing the total supply of BMX. Click here for more details.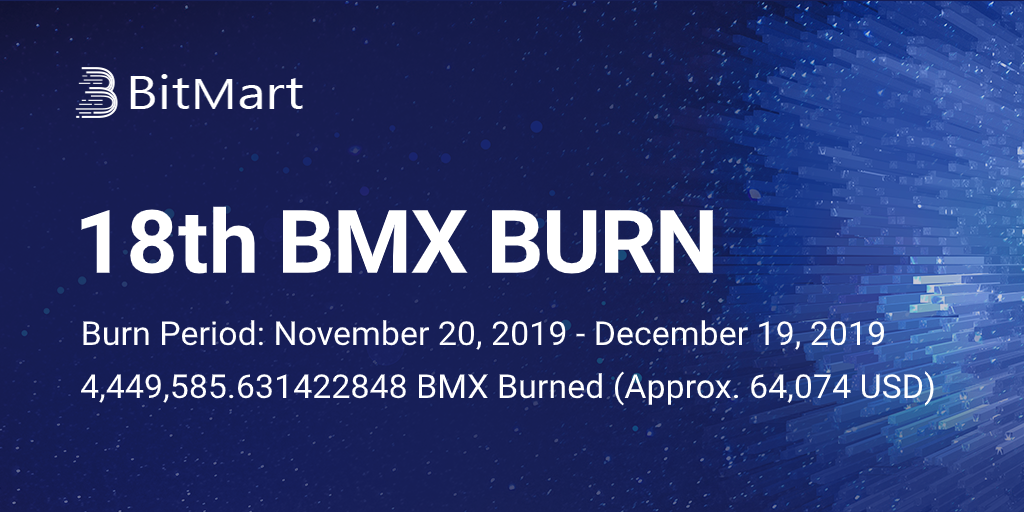 The 2020 Block Talk Summit will be held on January 18 in New York.

BitMart

Founder & CEO Sheldon Xia and BitMart

CSO Eric Bai

are invited to the summit and will share valuable insights about the challenges, solutions, & future trends of blockchain applications in different fields. Register now to reserve your seat!
Social Media: