Global Achievement:
bitmart.com has reached the global website ranking of 32,499th last week among all websites.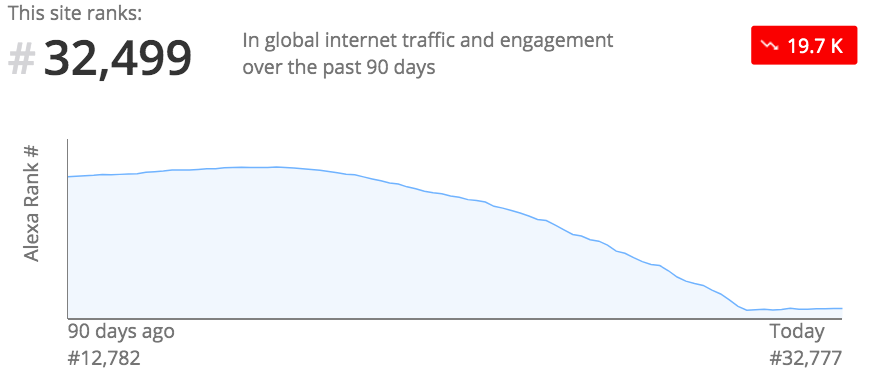 Highest 24-hour trading volume reached: 1.056 Billion USD.
Highest ranking achieved among all exchanges on CoinMarketCap: No. 1.
Product & Marketing Updates:
Launched iOS App 2.1.0 version and Android App 2.1.2 version. To enjoy a more smooth & user-friendly trading experience, please download our latest version of App here: https://www.bitmart.com/app.
BitMart Staking is now available! We currently offer stakings for DASH, QTUM, ATOM, and ALGO. Through the staking platform, every BitMart user can earn staking rewards on a monthly basis by easily holding specific tokens. Locking-up is not required and users can still trade their tokens any time they want! Click here for more details.
Goose Queue (GQ) recently being selected as one of the candidates on BitMart Mission X. To support GQ for being successfully launched on BitMart Mission X, we are announcing the "Mission X²" Christmas Giveaway from December 1, 2019 to January 2, 2020. Users can simply complete tasks on Twitter or vote to support GQ for a chance to win shares of 1,100,000 GQ. Click here for more details.
BitMart x ndau Promotional Campaign is now ongoing! Together with ndau, BitMart is announcing a limited-time-only promotional campaign from December 8, 2019 to December 22, 2019. During the campaign, users who buy at least 1 XND will have a chance to win up to 50 XND. Click here for more details.
Offline Events:
Hosted by Cointelegraph, ChainDD, and Nova Club, the Global Blockchain Investment Institutions Summit was successfully held on December 4, 2019, in Guangzhou. BitMart Founder & CEO Sheldon Xia was invited to the conference and shared valuable insights about blockchain investment ecosystem building, policy trends of blockchain development from different countries, etc.
Latest News:
As stated the "Repurchase Mechanism" in our white paper, BitMart has used 20% of the income earned from trading fees from October 20th, 2019 to November 19th, 2019 to repurchase and burn 3,595,029.050766319 BMX (approx. 79,091 USD). The Repurchase Mechanism will continue until 500 million BMX are burnt, thus reducing the total supply of BMX. We have completed this round of BMX burn. Users can check the burn records via the blockchain browser.
Social Media: