Global Achievement:
bitmart.com has reached the global website ranking of 32,735th last week among all websites.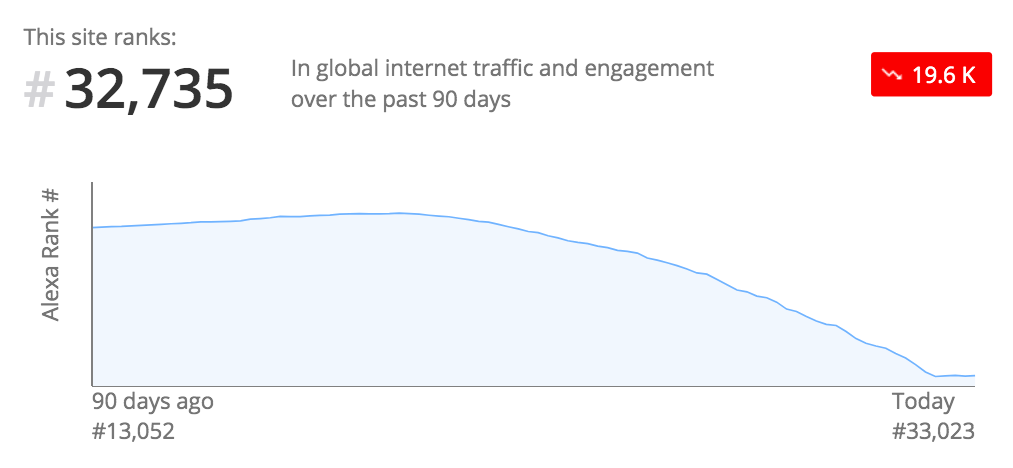 Highest 24-hour trading volume reached: 642.47 Million USD.
Highest ranking achieved among all exchanges on CoinMarketCap: No. 25.
Product & Marketing Updates:
The staking product design has been completed and it's estimated to be launched on December 3rd. Users will be able to earn interests by locking up tokens.
Updated BitMart Tiered Trading Fee Discount Program. To optimize BitMart's platform and enhance users' better trading experience, BitMart has updated its trading fee bracket on November 26, 2019 at 6:00 AM (EST) in coordinance to benefiting more users in general. Besides, users can enjoy a 25% off trading fees when paying by BMX. Click here for more details.
Continued to enhance the risk control systems.
Starting from November 7, BitMart Flash Quiz Bonus will be held every Monday to Friday from 11:00 AM to 12:00 AM EST in BitMart's Telegram Group. Users who complete the quiz and get all the correct answers will be eligible to join our lottery system to share 1,000 BMX! Click here for more details.
Goose Queue (GQ) recently being selected as one of the candidates on BitMart Mission X. To support GQ for being successfully launched on BitMart Mission X, we are announcing the "Mission X²" Christmas Giveaway from December 1, 2019 to January 2, 2020. Users can simply complete tasks on Twitter or vote to support GQ for a chance to win shares of 1,100,000 GQ. Click here for more details.
Latest News:
BitMart, a premier global digital asset trading platform, recently announced its strategic partnership with FMZ.com. The partnership aims to offer API strategies and technical support for BitMart and users will be able to leverage on FMZ's various trading strategies. "We are excited to collaborate with FMZ," said Sheldon Xia, Founder, and CEO of BitMart. "As BitMart's goal is to create a more informative and transparent marketplace, the partnership will better serve BitMart's users by leveraging on FMZ's custom trading strategies."
Social Media: