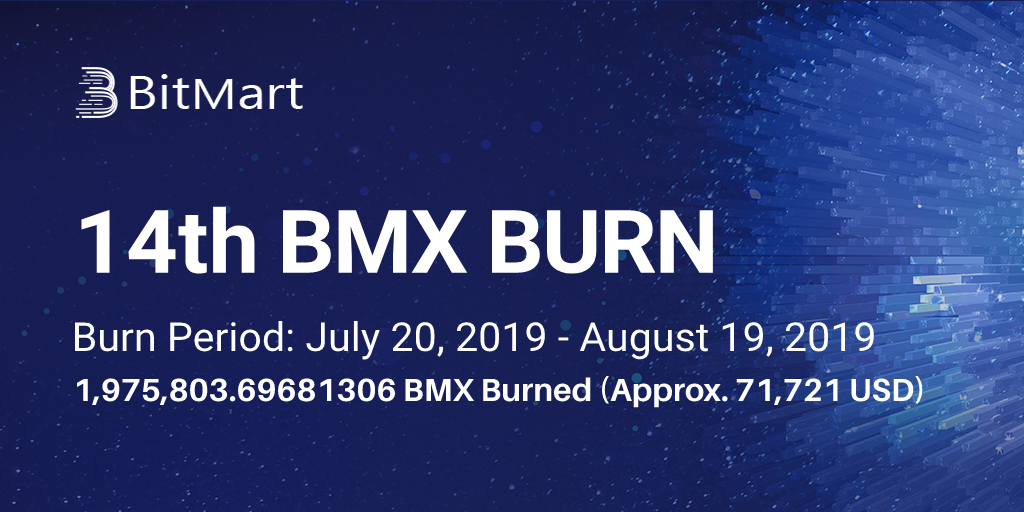 Dear BitMart Users,
As stated the "Repurchase Mechanism" in our white paper, BitMart has used 20% of the income earned from trading fees from July 20th, 2019 to August 19th, 2019 to repurchase and burn 1,975,803.69681306 BMX (approx. 71,721 USD). The Repurchase Mechanism will continue until 500 million BMX are burnt, thus reducing the total supply of BMX.
We have completed this round of BMX burn. You can check the burn records via the blockchain browser: https://etherscan.io/tx/0x958185a2675e37a322a1fa5be79dd4681326b25f0ba49da13bb8b21850897127
Thank you for your support!
BitMart Team
September 3, 2019