Website Ranking:
bitmart.com has reached the global rank of 42,794th last week among all websites.
Trading Volume:
Highest 24-hour trading volume achieved: 1.36 Billion USD.

Highest rank achieved among all exchanges on CoinMarketCap: No.7
Product:
Developed new features and optimized the backend system.
Optimized the Home Page and Exchange Center of the website.
Added some new designs on the Mobile App.
Continued technical docking with multiple pre-listing projects.
Tested and optimized fiat-to-crypto gateway products.
Optimized

Candlestick Chart Display,

Notification Center, KYC photo limitations, and other issues.
Updated the Open API.
Continued development on new listing projects.
Marketing Operation:
Operated our social media channels, forums, and communities on a daily basis.

Promoted newly listed projects, trading competitions, strategic partnerships, and other campaigns.

Developed business relationships with multiple potential projects.

Screened and reviewed "Galaxy Program" applicants.

Prepared "Magic Cube Token Sale" event.
Attended The Consensus 2019 held in New York.

Continued further marketing cooperations with relevant individuals, agencies and institutes in America, Japan, Korea, Russia, Vietnam, Nigeria, and Turkey.
Business Development:
On May 11th, BitMart, a premier global digital asset trading platform, is pleased to announce a strategic partnership with Genesis Block Group Holdings LLC and its affiliates ("Genesis Block"), a blockchain and digital asset-focused services platform that includes a registered broker-dealer subsidiary, GB Capital Markets, Inc. The partnership is the first long-term strategic collaboration between a global leading digital asset trading platform and a US-based digital assets financial services platform and promises to accelerate the connection of the digital asset and real economies to drive long-term enterprise value creation and growth across U.S. and international markets and financial centers.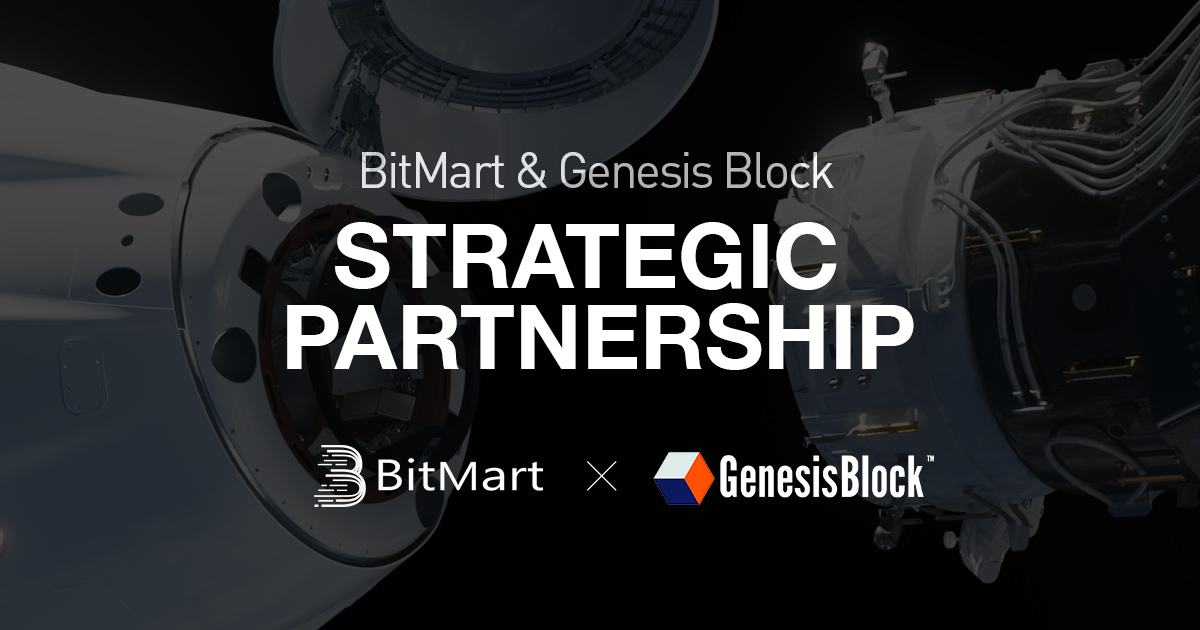 Social Media: