Please follow the steps below to create a new API:
1. Step1: Click your user name on the right side;
2. Step2: Click Account tab;

3. Step3: Click Settings in the API tab;
4. Step4: Input your API's name;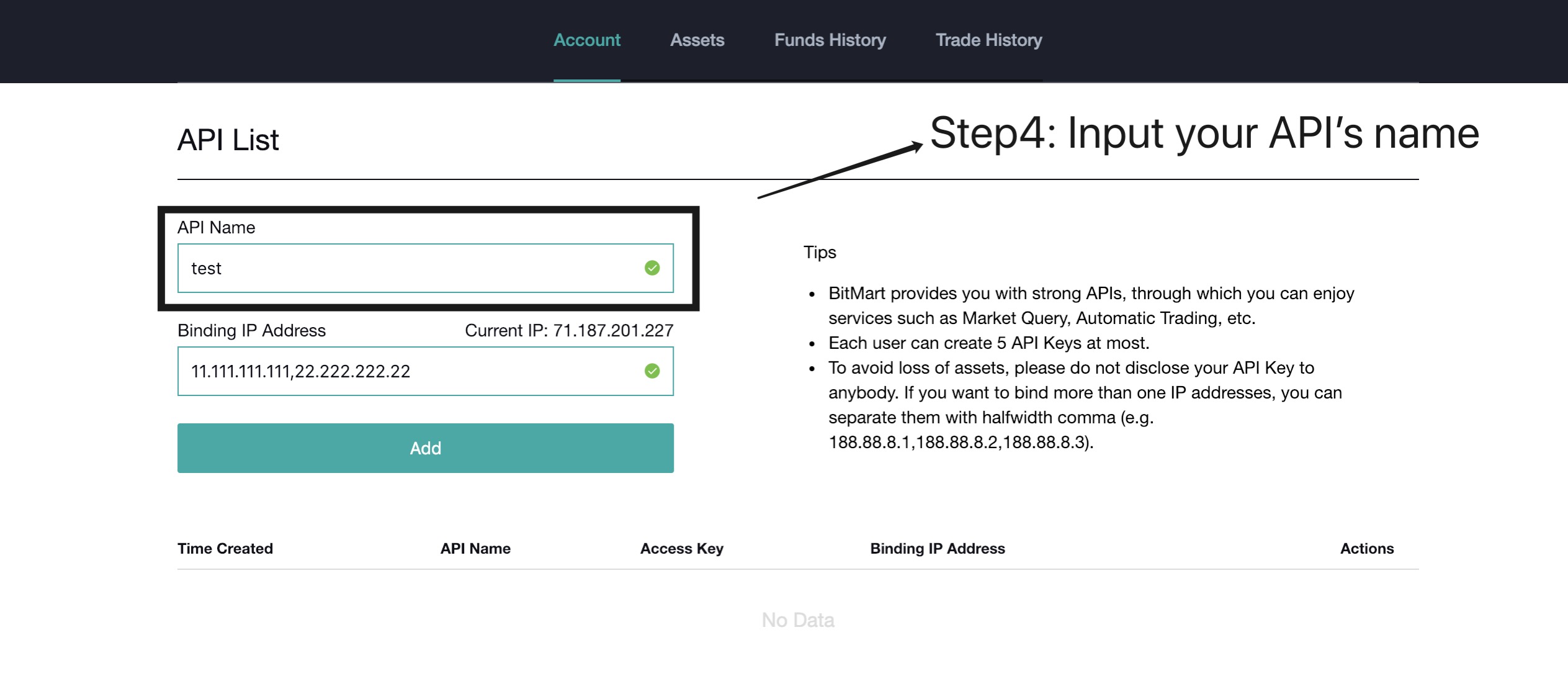 5. Step5: If you want to bind IP address, fill all IP addresses you want to bind in the Binding IP Address; (separate them with the halfwidth comma)
6. Step6: Click Add button;
7. Step7: Click Confirm button to exit. Now you can use your new API.